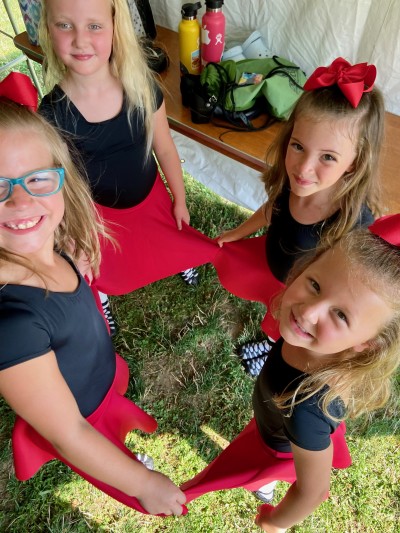 Beginner
The Beginner class (45 minutes, 1x per week) is for dancers ages 5-12. The youngest students accepted for Beginners are age 5 and starting Kindergarten — ability to focus, attention span and knowing right foot from left foot is important. Beginner dancers start by learning the basics of Irish dancing — posture, foot placement, timing, "threes" and "sevens". Each 3-month session builds upon the previous session.
2023 Winter Session Classes:
Beginner (Ages 5 - 7), Wednesday 5:00pm - 5:45pm CLASS FULL
Beginner (Ages 7 & Up), Wednesday 5:45pm - 6:30pm CLASS FULL
Beginner (All Ages), Saturday 9:30am - 10:15am SPOTS AVAILABLE
2024 Winter Session Dates: December 2 - February 29
Tuition & Fees: $25 Registration Fee per dancer + $165 Winter Session
Ready to Register? Click here!