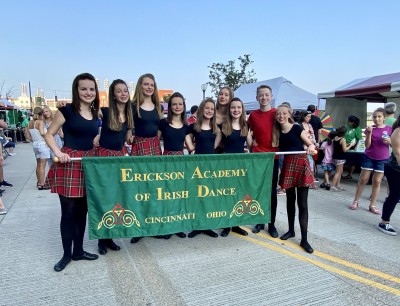 Join the Excellence of Erickson Academy!
ATTEND AN OPEN HOUSE
Interested in classes for your children or yourself? We welcome you to visit our studio!
Our Open Houses are a fantastic way to see our studio, meet our teachers, watch some of our advanced dancers, and have all your questions about Irish dancing answered.
August 2022 Open House Dates
Wednesday, August 17 - 5:00pm - 7:00pm

Saturday, August 20 - 10:00am - 12:00pm

Wednesday, August 24 - 5:00pm - 7:00pm

Saturday, August 27 - 10:00am - 12:00pm
Location: Erickson Academy of Irish Dance, 673 Wilmer Ave, Cincinnati 45226